foundation Repair mckinney tx
Need Help dealing with all your
concrete

needs in

McKinney, TX

?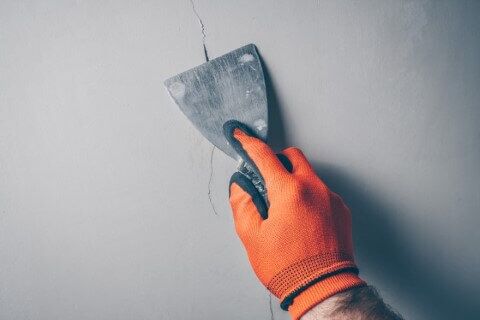 One of the most widely used materials for residential and commercial buildings is concrete since it is a durable and robust material. Even though concrete is sturdy, it is very susceptible to outside influences. Most homeowners and commercial property owners overlook their damaged concrete, which exacerbates the problem causing more expensive solutions. Spalling, cracking, flaking, and pitting are usually seen on unkempt and improperly maintained concrete and decorative concrete; therefore, concrete repair and restoration are needed to avoid further damage. The repair and restoration of damaged concrete structures requires expert attention to restore the concrete surfaces to their original state. Crack repairs are often the fastest and most inexpensive option for many businesses who want to retain their structures' lifespan.
Several factors contribute to the rapid structural degradation of concrete slabs, such as freeze-thaw degradation, alkali-silica reaction, rebar corrosion, and cavitation. Other than physical strains, such as impact damage, root damage, or subsidence, the most significant factor in keeping the concrete in shape is water. Moisture penetration accelerates concrete decay, so it is necessary to fill areas with cracks, pitting and spalling with an appropriate sealer after the surface is thoroughly cleaned, recolored, and textured. Our Concrete Repair Service team is dedicated to providing our clients with various concrete repairs, such as foundation repair McKinney TX, concrete countertop repair, restoration, and maintenance services to maintain their concrete's longevity and durability. To know more about our Concrete Repair Services, please feel free to give our concrete McKinney TX team a call. Our team of experts will gladly provide you all the information you need.
Need Help dealing with your
driveway repair

McKinney, TX

?
Concrete Repair McKinney TX
As a concrete McKinney TX company, we aim to restore your building or structure to its former beauty with our concrete repairing services. We provide long term durability and strength to your building rather than short term repair solutions. Despite being known as a resilient material, concrete doesn't last forever. Exposure to unfavorable weather conditions and aging can seriously affect concrete constructions. We have the capabilities to carry out repairs no matter what cause of damage. We have been trusted to carry out various repair services to a wide array of clientele. In every instance, we have repaid that trust with world-class service in the work we provide. We take into consideration your building or structure's durability and stability as much as the final appearance.
These are some of the factors we always consider and wholly incorporate into our planning. We will always guarantee that the finish we apply to any concrete surfaces' repair matches the original or existing appearance. Every repair we do is intended to maintain your structures' durability and strength, ensuring that the safety of your home is not compromised. With our years of experience, we've come to understand the complexities and challenges present in the construction industry. We'll also take care of your concrete countertop repair, stamped concrete repair, and stained concrete repair. Our viewpoint as concrete contractors McKinney TX enables us to navigate the industry with expertise and grace, providing our clients a portfolio of services that lead to total satisfaction. As a full-service concrete McKinney TX company, we offer a wide range of services to our clients, warranting that we're able to deliver a quality project.